Lineup
Business day calendar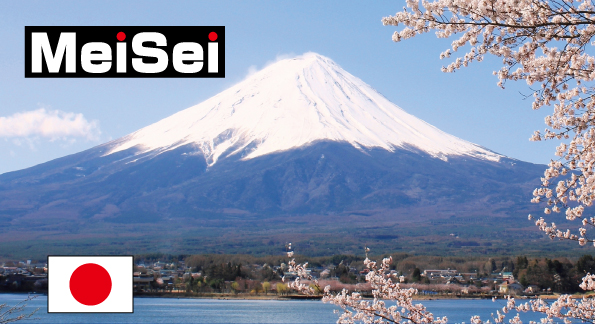 The amount of waste has been increasing in our life no matter what type it is. Household garbage, hazardous industrial waste, medical apparatus such as injection needles, piled up dead animals and so on. Liquid waste generated from these has been polluting beautiful rivers and ocean and is further polluting.
Moreover, with the advance of modernization, the waste problem has become more complex.
For example, toxic pollutants such as dioxins and plastic particles are spreading in the ocean. Needless to say, fish in the ocean are eating them as they look like plankton.
We are to blame for the environmental problems that affect all living things on the planet.
We wish to live in a clean and safe environment, free from insects such as flies and mosquitoes.
Today the population in the cities increasing so it is more difficult to managed wastes.
For us to be able to continue living in a safe and hygienic environment for the future, proper waste management is necessary.
Waste treatment equipment is a life infrastructure for us to live in a safe and hygienic environment.
Our company continues to develop waste treatment equipment which can manage this safely, efficiently and completely for everyone to continue living in a safe and hygienic environment.
We have provided our waste treatment equipment to housing estates, production factories, condominium buildings, shines, parks, hospitals, schools, golf courses, shopping centers, and have received accolades for our various installations.
Since 1954, We have been manufacturing industrial waste disposal equipment and incinerator to address Environmental problems.
Before the dioxine law in 2000, we have already manufactured environment friendly incinerator.
It sells the paper diaper exclusive use fireplace  MSP type this machine won a utility model right.
After that, it developed and it delivered MDH type Medical Waste Incinerator to the national hospital and the national sanatoriums.
After that, supporting immediately after incinerator Waste Disposal & public cleaning law ( 2002 enforce ) building with severe Japan, too, was evaluated.
It delivered MKH-190SWS type to Ise-jingu (伊勢神宮)which is the shrine which represents Japan, too.
It continues to develop an incinerator with the types which are various with the high technical power to have always supported the environmental problem which always changes.
Meisei Incinerator Maine Lineup
Full range of our products